In the video we will show you how to do a clean install of MacOS Catalina on any Mac.
In a previous video I showed you how to create a MacOS Catalina installer USB and I here is the link. Create MacOS Installer Drive.
Once you have followed that video and created your USB we can now show you how to do a clean install on any Mac.
One more thing to mention your USB can be USB type A or USB type C it doesn't matter which one. If you want to buy one similar to what I am using here's the link.
🔥 Do you want a USB drive like the one in the video? Click here. https://amzn.to/2NqJI5k
Step 1 – Clean Install MacOS
Go ahead and shutdown your Mac. Apple Menu > Shut Down and Select Shutdown again. Next plug in your MacOS Catalina USB. Press and hold your Alt Option Key on your Keyboard and press your power button to turn your Mac on.
You should then see the Boot menu with Install macOS Catalina, use the arrow keys and select Mac OS Catalina drive. Press return on your keyboard.
It will eventually boot you into the macOS Utilities menu. If you want to Upgrade or Install a new copy of macOS, select the install macOS option. I want to show you a clean install so I am going to wipe the hard drive first. Click Disk Utility.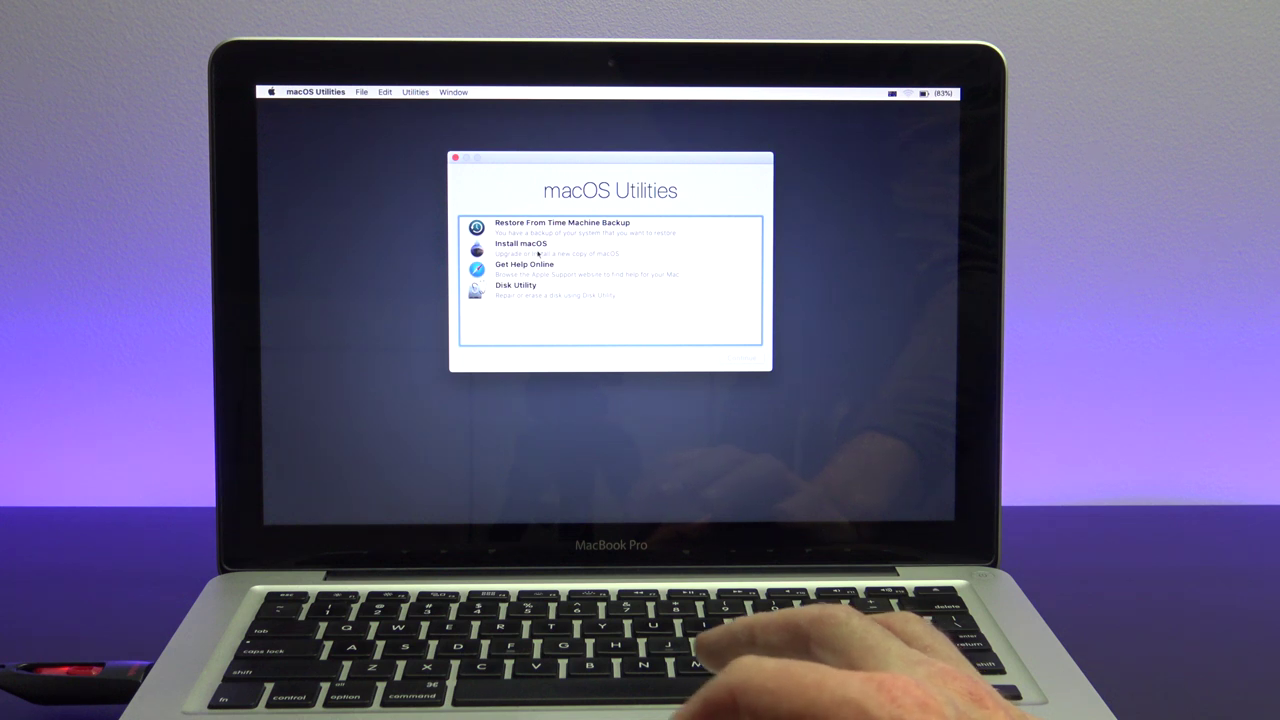 Step 2 – Disk Utility
When you are in Disk Utility, select your Internal Hard drive in the top left hand corner and press partition. Press partition again. Give your partition an Name in this case I will call it Mac HD. Under format you can select APFS or if you have an older drive Mac OS Extended (Journaled).Click Apply and click Partition. When you have done that go back up to Disk Utility menu and Quit Disk Utility.
Alright you have wiped your hard drive and now you are about to do a clean install of macOS. Select install macOS. Click continue. Agree to the terms. Select Mac HD and then click install.
So by now you Mac would have rebooted and you should get the Welcome screen where you select the country you are from. You have now done a clean install of macOS Catalina and you can just go through all the mac setup prompts, similar to when you first purchased your mac.
Ok Guys, Don't forget to check out my other videos.
Create macOS Catalina USB Installer Drive
Share files iPhone to Mac with AirDrop