ASUS Strix GL702V Game Lag – Fixed
This video will show you how to fix in game lag by turning off Turbo Boost.
I had a massive problem that the Asus themselves could not fix and this related to in game lag. This lag would slow the game down every five seconds or so and the frame rate would drop from around 40-50 to below 20. This would happen in multiple games such as Elder scrolls online and Player Unknowns Battlegrounds. I was so stressed and frustrated with this lag so I want to try and help others hopefully fix this issue if they are having it.
This big issue is when you buy a product and you have a problem with it and you try your upmost to get help with that problem and no one listens. I had put a post up on the Asus ROG forum and it was removed when I said Asus service centre couldn't resolve the problem. Which was the truth. But it made Asus look bad so they removed it because it proved that there was an issue with their laptops. Shortly after they released BIOS 305 Update thermal policy to reduce CPU temperature. 🙂 I will do a video shortly on this update. But it has really left a sour taste in my mouth with regards to their after sales support.
After all, they only need to acknowledge that there is an issues and that they are looking for a fix.
The picture below shows the game at the drop of 19 frames per second.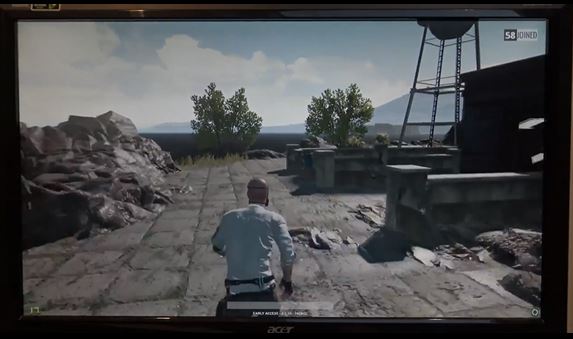 The tool I used to turn off Turbo Boost is called Throttle Stop and you can find it here. Simply download and install Throttle Stop, then run he program and you should get a series of check boxes, simple select the checkbox that you want to change and click save. This should then apply the setting you wish to apply. Don't forget this will reset after a reboot so you might have to reapply the setting when you restart the computer.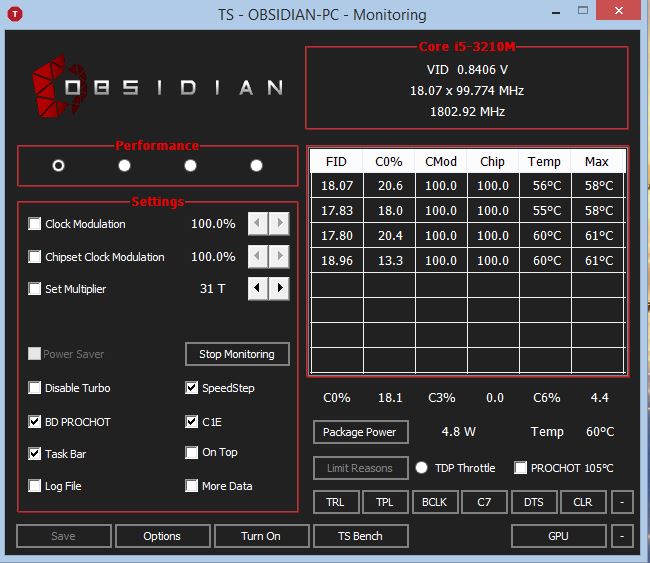 Good luck guys, I hope it helps out.