This video will show you an iOS 8 Update.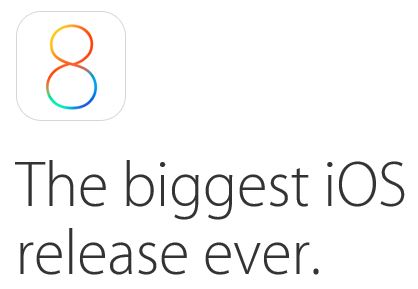 Hi All,
As mentioned in the video above I went to reload the firmware on an iPad mini and iTunes started downloading Apple newly updated iOS 8.
The supported models for the iPhone start at the iPhone 4S and up. The iPad 2's and up and the iPod 5th generation only.
You can find the direct links for iOS 8 on the links below.
Also before you upgrade you should try and save your signed shsh blobs file. This will allow you to downgrade back to iOS 7 is you so wish.
If you want to check out the Office Apple iOS 8 page you can find it here.
Good luck 🙂
Matt
https://www.123myit.com/category/iphone/
https://www.123myit.com/2014/05/upgrade-downgrade-iphone-ipad-ipod-firmware/
https://www.123myit.com/iphone-firmware/
https://www.123myit.com/ipad-firmware/
https://www.123myit.com/ipod-firmware/