This video will show you How to Create an iCloud Account on an iPhone, iPad or iPod.
Hi All
So I wanted to do a tutorial on how to find a lost iPhone, however to do this you first of all need an iCloud account.
First port of call needs to be how to setup an iCloud account on an iOS device.
What is this iCloud I speak of? Well it is a backup service that allows you to save all your music photos and files to Apple's servers and sync those files to all of your devices via the internet. This is what they call cloud computing and in Apple terms iCloud.
Step 1. Make sure you update your iPhone, iPad or iPod. You can do this in Settings, General, Software Update.
Step 2. Turn on iCloud. When you get a brand new iOS device, at the very start when you are setting up the device it asks you do you want to Set Up iCloud. There is a skip button which will allow you to skip this part. If so you will need to setup iCloud by going into the Settings icon on the Home screen, select iCloud and you will be prompted for your Apple ID. This is the same ID you use for iTunes. Otherwise you can just log into iCloud and use your Apple ID.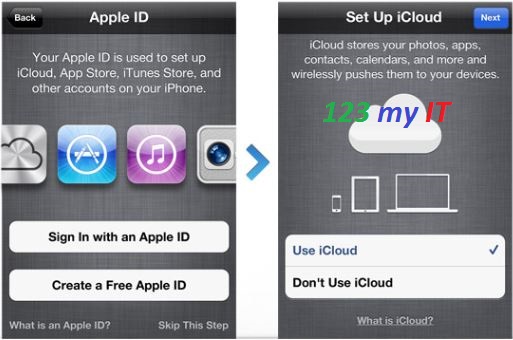 Step 3. Once you are logged into iCloud your can Customise your settings. Tap the Settings icon and go into iCloud and then you can toggle on and off any services you want or don't want to sync with iCloud.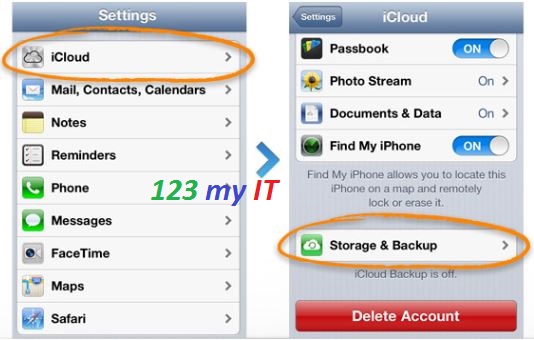 Step 4. If you want to you can turn on Mail and get a free iCloud email account. Its apparently ad-free. However its just another option. Pretty sure most users out there already have a free email account and don't need ANOTHER email account haha.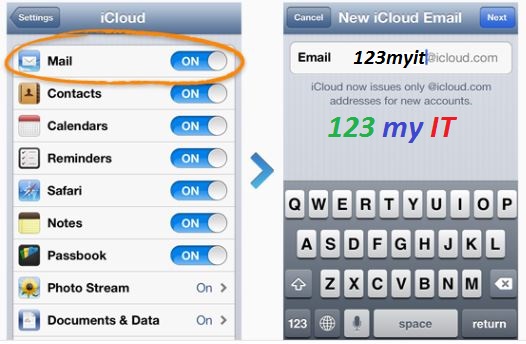 Step 5. Setup your iCloud to automatic download your music, apps and books. To do this go into Settings and select iTunes & Apps Stores. Toggle on your music, apps and books.
Step 6. Turn iCloud on all of your other devices so you can get access to your files anywhere.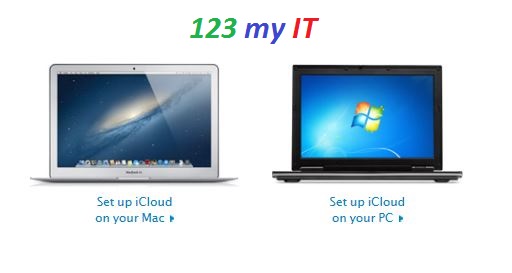 Stay tuned for the next video will with show you how to find your iPhone when it goes missing.
Related 123 my IT Videos.
Turn off Autocorrect on an iPhone iPod Touch
WIFI speed test comparison between iPhone3G, iPhone4S and Samsung Galaxy S
Install Viber on iPhone 3G Fully Working