This video will show you how to Delete Google Chrome History.
Step 1. Open up Google Chrome.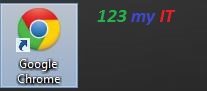 Step 2. Click on the Customise button in the top right hand corner of the browser. Click Tools, then go to Clear Browser Data.
Step 3. You should see a Clear Browsing Data Screen. At this point you will be able to select how far back in time you want to delete the history.
Your options are:
* The past hour
* The past day
* The past week
* The past 4 weeks
* The Beginning of time
Step 4. You can then select the following check boxes and click Clear browsing data.
* Clear browsing history
* Clear download history
* Delete cookies and other site and plug-in data
* Empty the cache
* Clear saved passwords
* Clear saved Auto-fill form data
* Clear data from hosted apps
* De-authorise content licences
NOTE: Be careful when checking the Clear saved passwords option as it will removed any saved passwords that you have in your Google Chrome Browser.