This video will show you the Apple iPad Pro Unboxing & Firstlook.
The brand new Apple iPad Pro, the first of its kind that Apple has released and it's BIG, REAL BIG. But is it worth or just more of the same from Apple? I will leave that decision up to you. However lets take a look at what we are dealing with here in the Apple iPad Pro Unboxing & firstlook.
Lets talk about the size the screen is now a 12.9-inch retina display.
The iPad pro has 5.6 million pixels, which is the highest‑resolution Retina display of any of Apple's iOS device's so far. But this is probably because there is allot of real estate to fit that many pixels.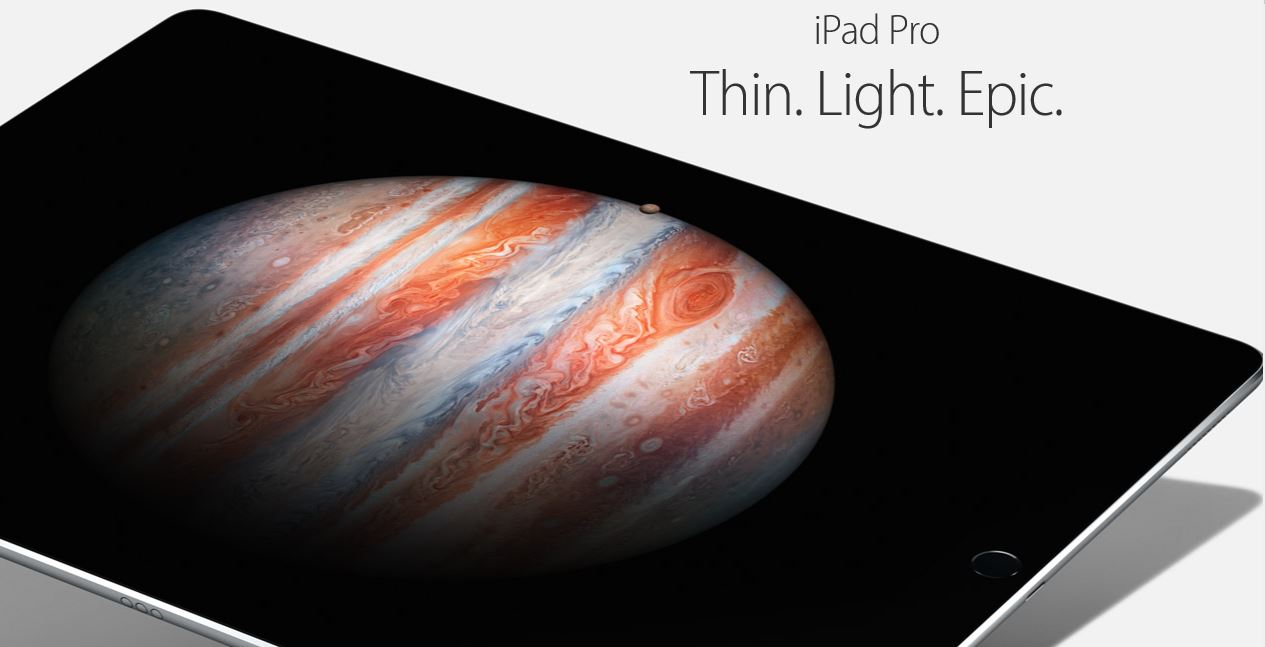 In Apples words 🙂
iPad has always offered a uniquely simple yet immersive experience. And now with its expansive 12.9-inch Retina display, nearly double the CPU performance of iPad Air 2, and refined Multi‑Touch technology, iPad Pro adds another dimension to that experience. It's not just larger. It's an iPad that lets you be more creative and more productive — at a whole new scale.
The iPad Pro sports Apple's most powerful chip the A9X Chip and in the video we used Geekbench to benchmark the iPads Pro vs iPad Air 2. The iPad Pro smashes the iPad Air 2 in the single core scores of 3235 to 1817.
Probably the next big change and something that is unique to the iPad range is the inclusion of two extra high‑fidelity speakers bringing the total up to four speakers in the iPad Pro. I doubt that this is something Apple can actually fit into the iPad Air 2 so I believe it will stay unique to the iPad pro only. So the idea is that the sound will be more engaging with three times the acoustic output of iPad Air. Which is great but we found that if you are holding the iPad Pro your hands tend to cover the exact spot where the speaker grills are mounted and may cause some distortion of the sound. Not a big deal, but one worth mentioning.
Lastly, as an optionally extra you can buy a pen and a keyboard case that will allow you to write on the iPad and type like a normal laptop. while this seems to work fine. It doesn't really replace you desktop and if you are looking to do that you might be better off with something like the Microsoft Surface Book or the Surface Pro 4.
For more details check out the Apple Official iPad Pro webpage.
Cheers
Matt