This video will show you how to install eBay App on an iPhone 3G.
To follow this video and install the eBay app you need to have the Whited00r 6 firmware installed. This will wipe any data you have on your iPhone however you will have access to working Apps like eBay.
You can find the Whited00r 6 firmware video here.
Make sure you backup your data on your iPhone, you can see the video on how to do this here.
Step 1. Make sure the Whited00r 6 Firmware is installed.
Step 2. Tap the App Market icon and then scroll across to the Time Machine.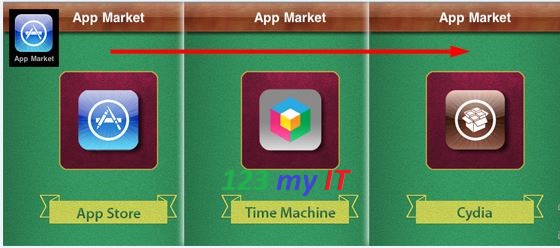 Step 3. Scroll down and tap on Lifestyle. Then tap the eBay app and you will have to scroll back to the top of the Lifestyle app and then tap on ok to download it.
The eBay app will the download and install on your iPhone and you are good to go.