This video will show you how to put an iOS device into DFU Mode & fix the error iPhone is disabled.
Hi All,
I always get allot of questions on what to do if an iDevice Apple iPhone, iPad or iPod has been locked and the device gives and error the "iPhone is disabled". Basically, you cannot remember the password and get access to the device.
This happened to me recently, when I switched from an Apple iPhone 4S to the new Samsung Galaxy S5. Because I had not used my old iPhone in a long time. I could not remember what passcode I had set on the device.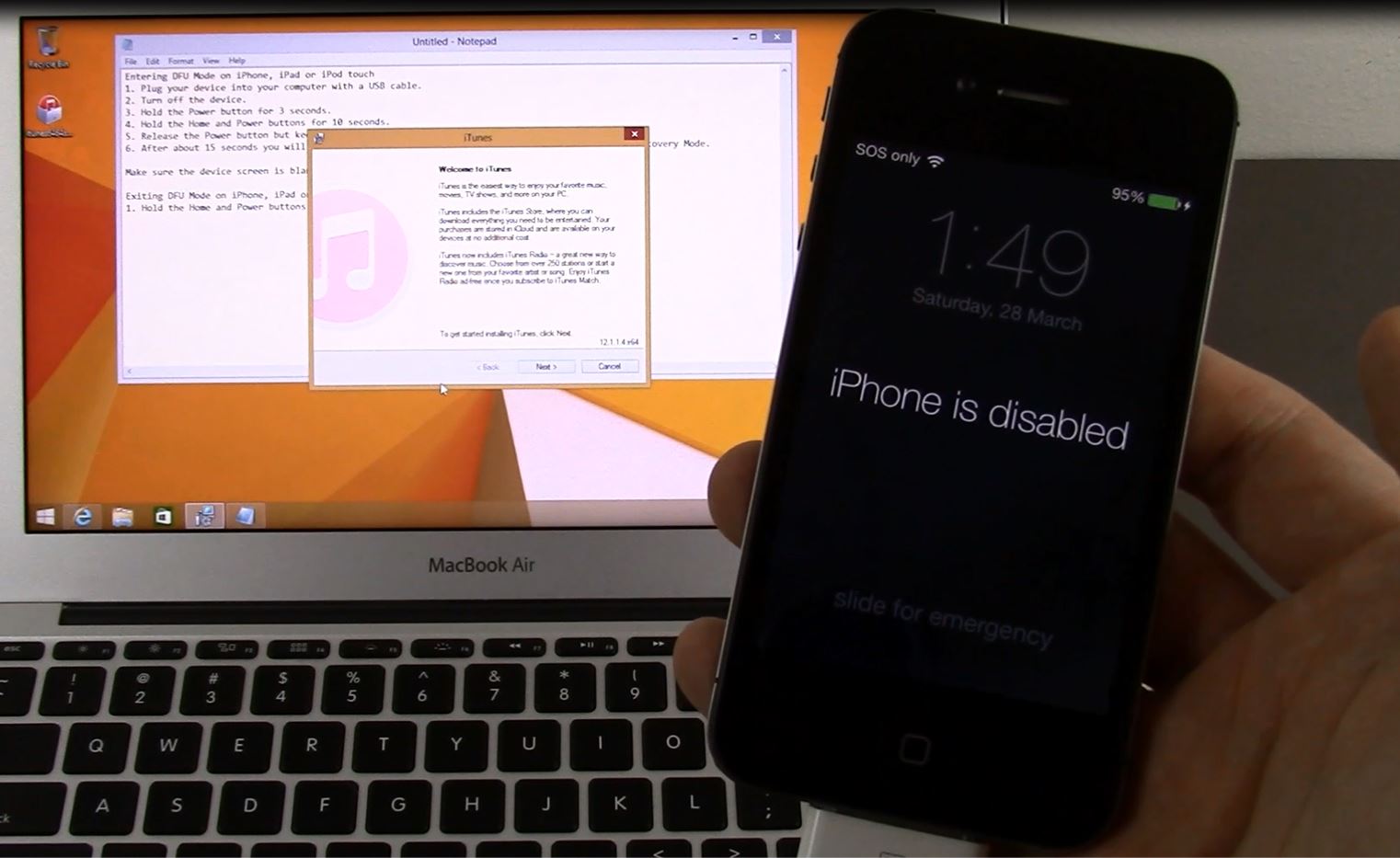 The Official Apple process suggests an Erase and restore method. This erases all data on the idevice, so be aware that you will lose contacts, pictures and any other personal data on the device. Apple say that once you erase the device you can restore the data from iCloud, if you were lucky enough to have an iCloud account or if you have made an iTunes back up then you can do an iTunes restore of the data.
For me I figured if I didn't need to access any of the data on the phone for such a long time, Then I probably wouldn't need it after all. So in the video above I just do a clean install of iOS.
iPhone DFU Mode – which stands for Device Firmware Upgrade, allows the device to be flashed with a new version of iOS. Just bare in mind that Apple only allows you to upgrade your iOS version. You cannot go sideways or down in versions, as a general rule.
In the video example above, I had to use iPhone DFU Mode to upgrade the device from iOS 7 to iOS 8. Once I do this upgrade it is very hard if not impossible to roll back this change.
A complete list on the iPhone DFU Mode firmware can be found on the following 123myIT.com pages below.
iPhone
iPod
iPad
Good luck
Matt