This video will show you how to Boot into Safe Mode on Windows 8 & 8.1.
If you are having problems with your PC like you have a virus and you need to clean it or your PC is crashing and you need to do some troubleshooting. You might be asked to put the PC into safe mode.
The whole idea of Safe Mode is to start your PC with only the processes that are absolutely necessary for Windows to be start. When you start Windows 8 or 8.1 in Safe Mode you will then be able to see which driver or service might be causing a problem with your PC.
So how you Boot into Safe Mode on Windows 8 or 8.1 I hear you ask?
In older versions of Windows pressing F8 when the PC was starting up would put you into Safe Mode. However in Windows 8 this has now changed. Safe Mode has been replaced by automatic recovery mode and you will need to hold down shift + F8.
If that doesn't work for you can do the following.
Step 1. Press your Windows key and type MSCONFIG press enter.
The you should see the Msconfig window pop up.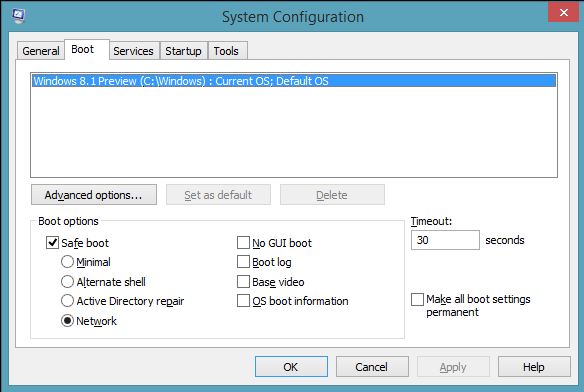 Step 2. Click on the Boot Tab across the top and then under Boot Options tick Safe Mode and choose minimal or network if you need to log onto to the internet or network. Click ok and do a restart.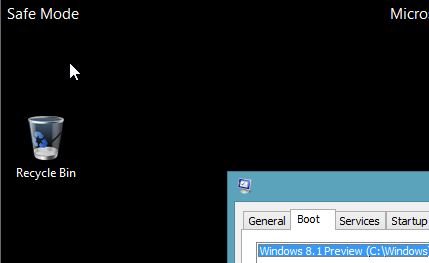 To turn off Safe Mode just repeat the steps and take the tick out of Safe Boot.
Step 3. In Windows hold down the Shift Key and press the Restart button whilst keeping the Shift key held down.
Step 4. Click troubleshoot and go into Advanced Options and then Start Up settings.
Step 5. Click on Windows Startup Settings.
Step 6. Click Restart.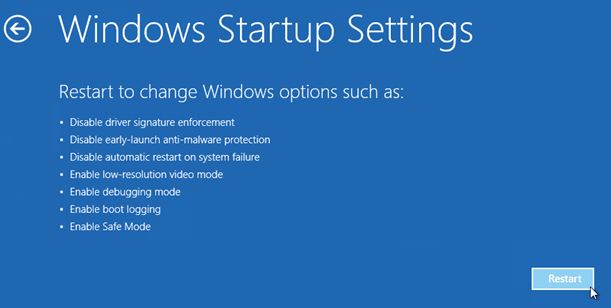 After restart you will have the Safe Mode options available.
For more info on how to Boot into Safe Mode on Windows 8 & 8.1 you can check out the Microsoft website here.