This video will show you how to Fix MacBook by resetting SMC System Management Controller.
This should be a pretty straight forward easy one. Sometimes your Macbooks will play up and you will need to Fix it by resetting the SMC. If you are having issues suggested in the picture below then resetting the SMC should resolved these issues.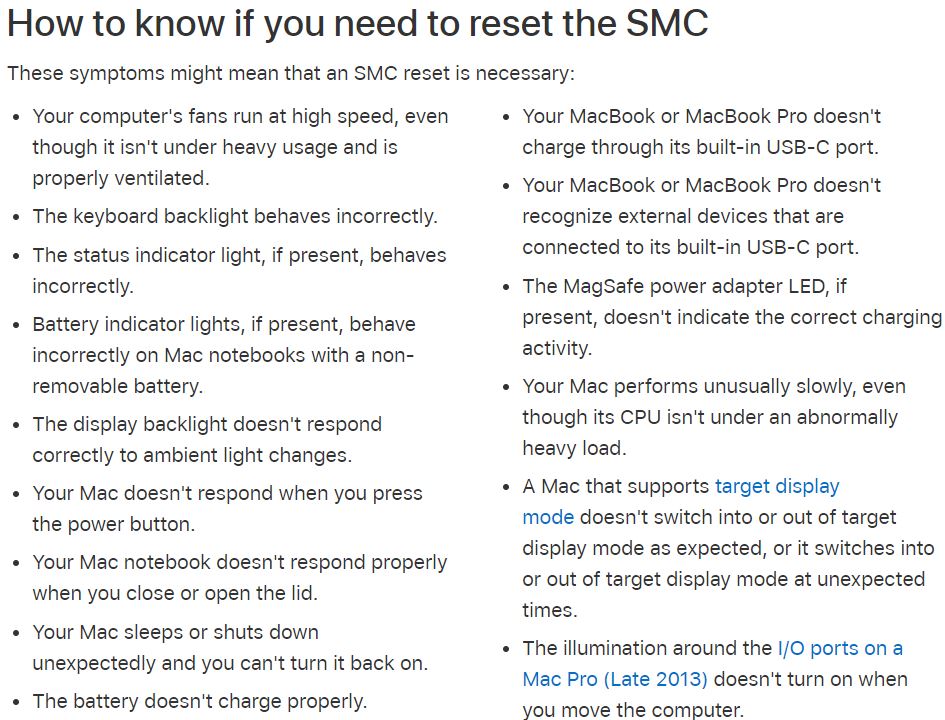 You will need to hold down a combination of buttons and it will vary slightly depending on which MacBook model you have. I have tried to cover all models in the video.
I should add first to reset SMC on older MacBook's try this video here.
Ok to get started you will need to shut your MacBook down. So just power it off. Once the Mac is powered off, Press and hold down the Shift, Ctrl and Option buttons are the same time. While holding down these buttons next press and hold the power button for 10 seconds while still holding down the Shift, Crtl and Option buttons.
Once this is done hold your power button down again to start your Mac up. This should now have reset your SMC and any issues that you were experiencing should now be gone.
If you want to check out the original Apple SMC reset page you can do that on the link here.
Macs with the T2 chipset you will need to shutdown again. Once the Mac is shutdown you will need to hold down the T2 button again for 10 seconds and this should reset the SMC and this should fix MacBook.
Lastly, shutdown your Mac again.press and hold down the right shift key. and the left option key and hold it for 7 seconds. And then press and hold down your power button for 7 seconds keeping the right shift key and left option key held down. Let them all go power on your Mac and you should have reset the SMC.
I hope this helps!
Check out more great videos below.
MacBook Pro Unboxing Benchmark
iOS 12, Is it faster? Benchmark & Features