This video will show you the Samsung Galaxy S6 edge + Unboxing & Firstlook.
Hi All,
I was able to get my hands on the new Samsung Galaxy S6 edge + for an unboxing and review and right out of the box I was impressed with the care taken to the finish of the edge +.
In the picture below the phone at the top is the Galaxy S6 edge and the phone at the bottom is the Galaxy S6 edge +. On the top phone you can see how sharp the edge of the phone has been cut compared with the Galaxy S6 edge + below.
When comparing the Galaxy S6 edge with the S6 edge +, the hardware is pretty much the same however the S6 edge + has a bigger 5.7 inch screen over the 5.1 inch screen of the S6 edge. And both models sport the 2560 x 1440 Super AMOLED display, with a 529 ppi. The larger model does have a bigger 3000 mAh battery to allow for the extra power used by the bigger screen. And this should get you around 20 hours of talk time.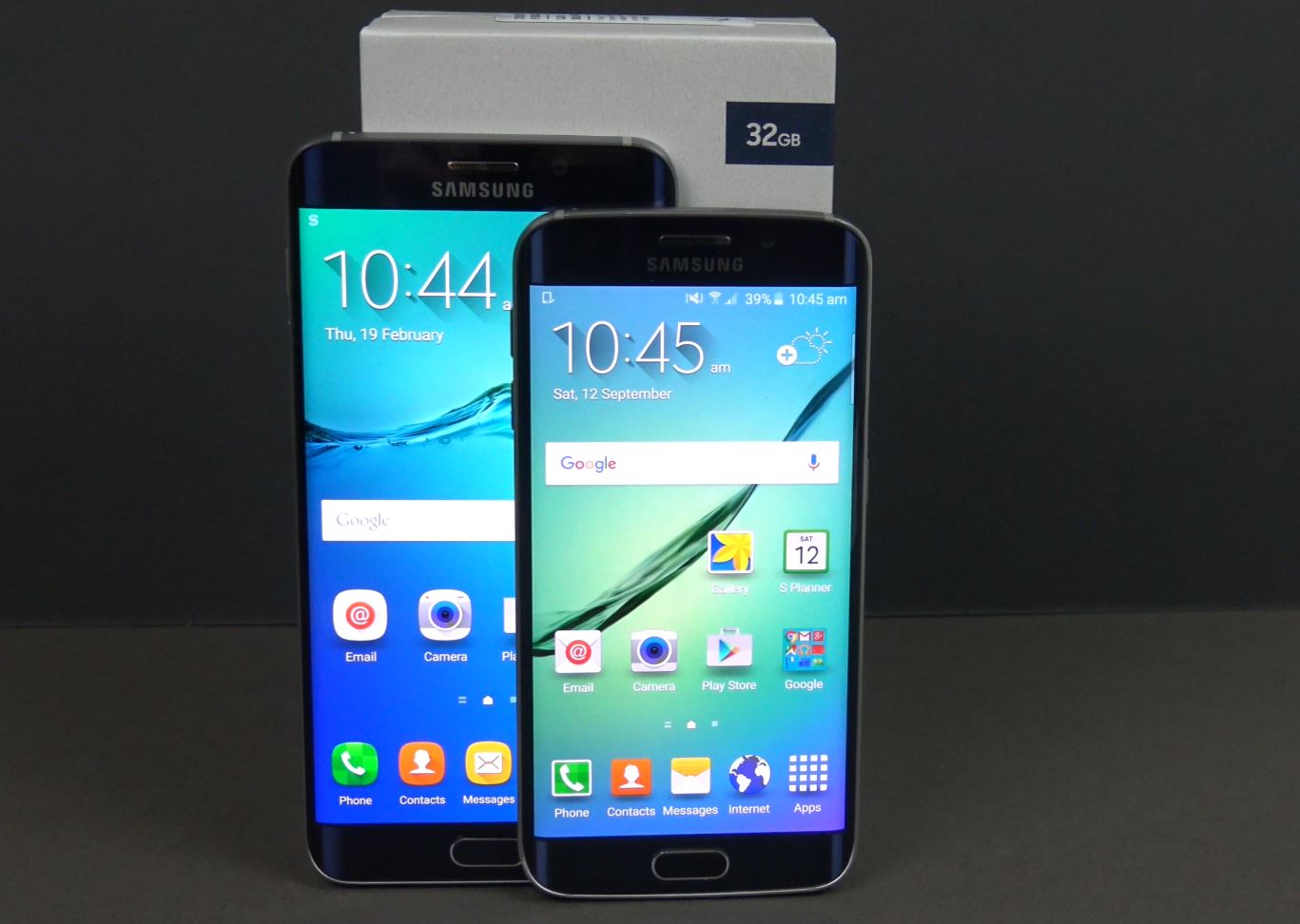 After running the geek bench app to see what type of results we got from the powerful 8-core Exynos CPUs on the phones we can the results on the phones are very simular as you can imagine. In the photo below we have the larger Galaxy S6 edge + on the left and on the right the smaller Galaxy S6 edge.
The Samsung Galaxy edge + overall design is sleek and stylish and you can get it on all major US carriers for around about $750.
If you want some more info on the Samsung Galaxy S6 range your can check out the official Samsung website here.