Hi Guys Matt from 123myit. In this video, we will show you how to enable TPM PTT on your Gigabyte motherboard. Guys if you are trying to install Windows 11 and you are getting the error The PC must support TPM 2.0 then this video will help. TPM stands for Trusted Platform Module and it can prevent malicious attacks on your hardware. And is required to be turned on to run Windows 11.
Heres the error to look out for – tpm 2.0 error gigabyte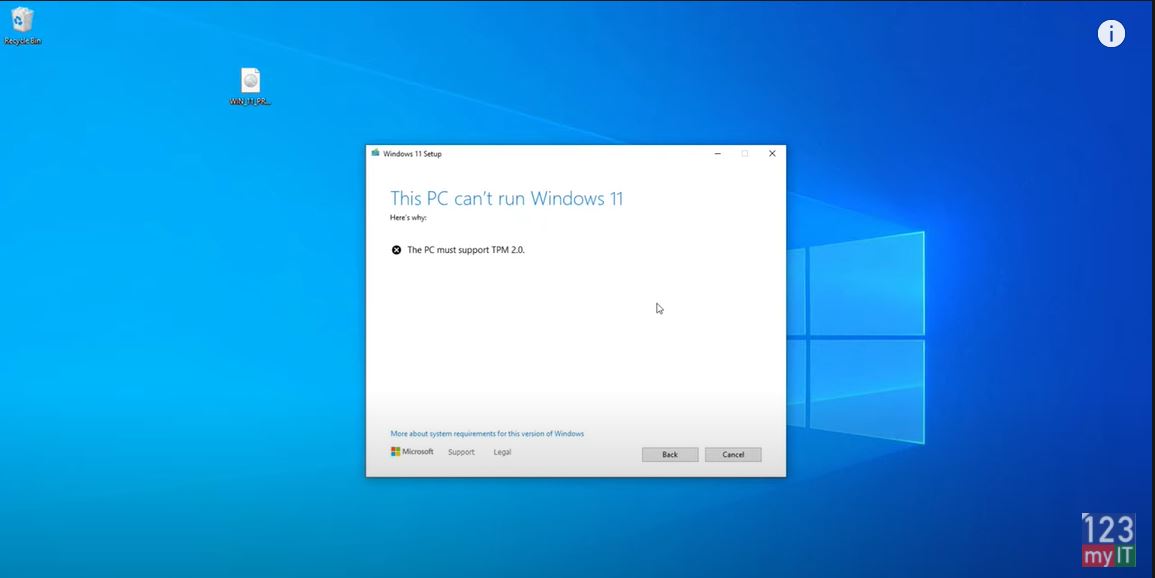 Go ahead and restart your computer and you need to log into your computer bios. To do this when your computer starts up you need tap the delete button on your keyboard. For my Gigabyte motherboard the button is Delete, however if can be different on different motherboard. If its HP it could be F10. Other models it could be Esc, F1 or F2 keys.
Once you are logged into your Bios go to the Peripherals tab up the top. Then to Intel Platform Trust Technology PTT. And then set it to Enabled. That is that all you need to just make sure you save it by going to Save & Exit. tpm 2.0 error gigabyte.
Awesome, this time when you go to install Windows 11, you should get past that error and get the ready to install screen.
Guys don't forget to check out my other videos such as how to download Windows 11. And do me a favour if you know anyone who might need this video please share it will them, hit the subscribe button and smash the bell icon.
Record Your Screen on iPhone or iPad