Hi Guys and welcome to 123myit, in this video we will show you, how to schedule Do Not Disturb on your iPhone, iPad, or iPod touch. So let's say you have to do some study or you just want to concentrate on something without interruptions. Scheduling Do Not Disturb will silence calls and notifications during a period that suits you.
Setting Up – Schedule Do Not Disturb
Let us take a look. Go into Settings and tap on Do Not Disturb. Go ahead and toggle on the scheduled button. Tap on the Times and you can use the dial to change the Start and End times. I am going to change mine to 9am to 10am. So this means I won't receive any calls or notifications from my phone during this time. Just tap back when you are done.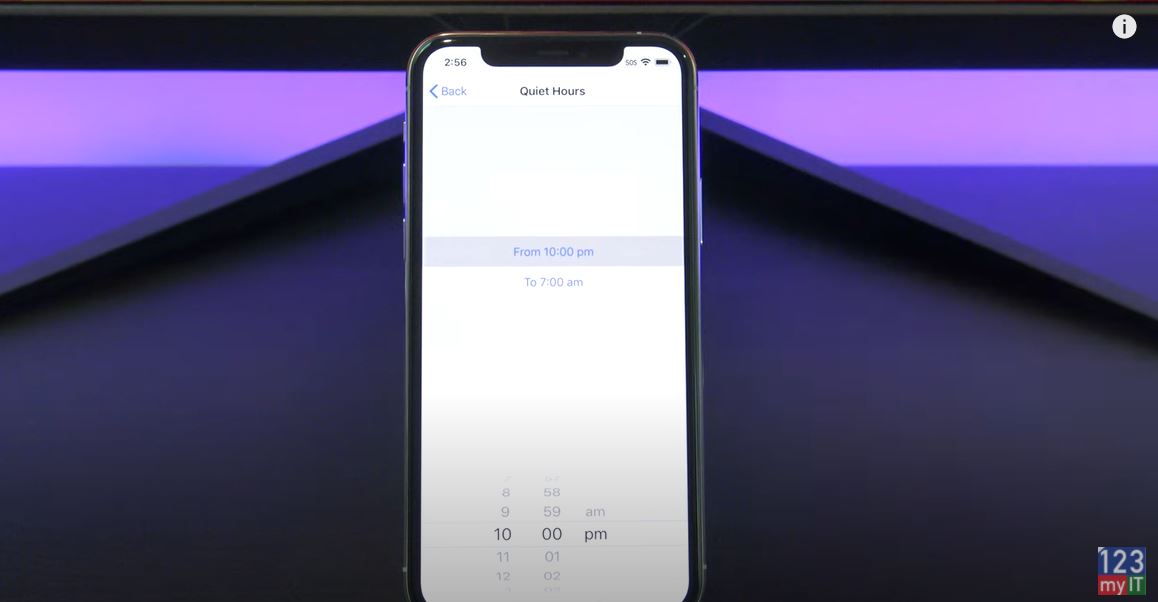 Next, up just tap always so you don't get alerts while you are using your device.
If you need to see your alerts and the Do Not Disturb is on you can still check them in the Notifications centre. Nope no notifications for me! Time to Study now I guess.
Thanks for taking the time to look at this video. Please feel free to leave some feedback on any of the articles on 123myIT. We are here to help you where we can with your IT related issues.
Also guys don't forget to check out my other videos such as iPhone 11 Pro vs Samsung S20+ Battery Test. And do me a favour hit the subscribe button and smash the bell icon.
Optimize Windows 10 for Gaming & Performance 2020