This video will show you how to Turn Spying off on Windows 10.
I get allot of tips from 123myIT subscribers on the 123myIT YouTube channel. The latest one was that Windows 10 has Spying and data capturing built in so, this user said he wouldn't be upgrading to Windows 10. Since so many users of 123myIT have upgraded to Windows 10, I thought it wise to put some information up about this so called spying on Windows 10.
So whats it all about I hear you ask? Well, despite what you may have heard Windows 10 is not spying on you. So don't worry to much about that.
What is does do though is collect allot of data about you and that's due mostly to Cortana. Cortana is a personal assistant that is built into Windows 10.
Read the below official company statement of Windows 10 privacy.
"Windows does not collect personal information without your consent. To effectively provide Windows as a service, Microsoft gathers some performance, diagnostic and usage information that helps keep Windows and apps running properly. Microsoft uses this information to identify problems and develop fixes. More information on the Microsoft Services Agreement and Privacy Statement for consumers is available on our blogs.microsoft.com website."
Cortana can help you manage your PC by helping you find files, manage your calendar and answer any questions you might have. While using this myself I didn't find it that great, however this is where it gets interesting.
The more you use Cortana the better it gets because its stores your previous history of questions etc. And this is where Microsoft is collecting data about you. Ok so I am not going to get into Cortana right now I will leave that for another video. I will talk about how to turn spying off on windows 10 if you are concerned about this.
Go to Start > Settings > Privacy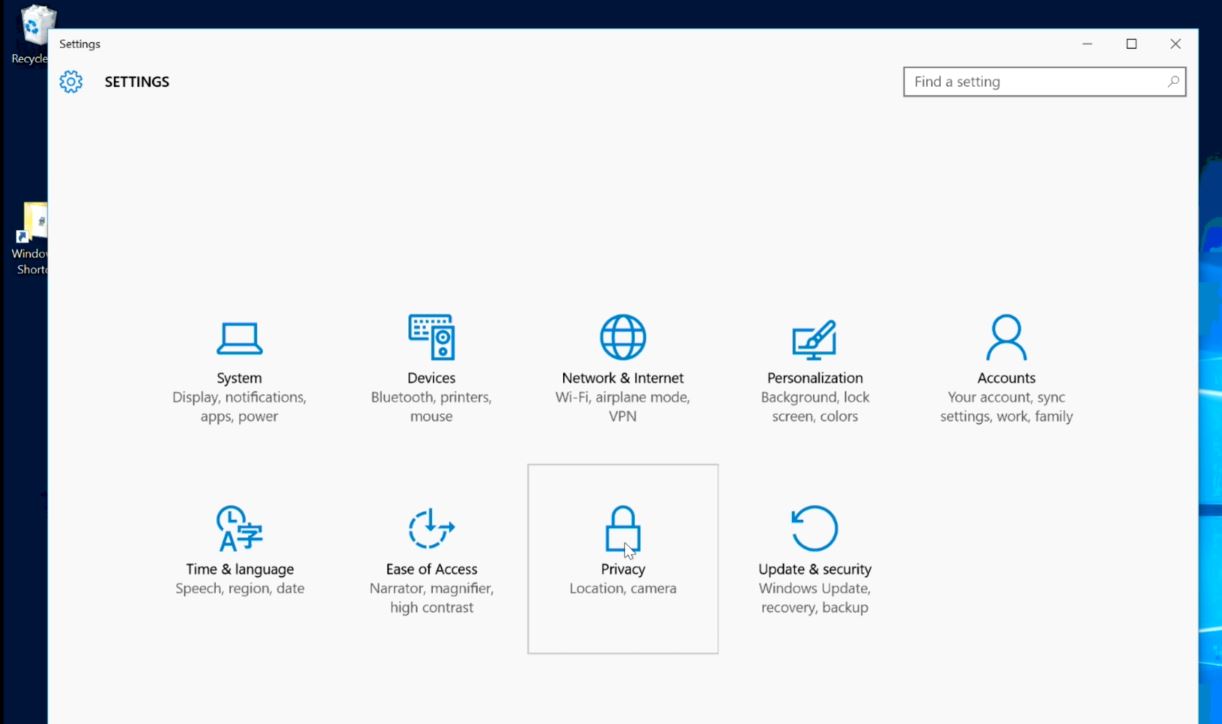 Privacy > General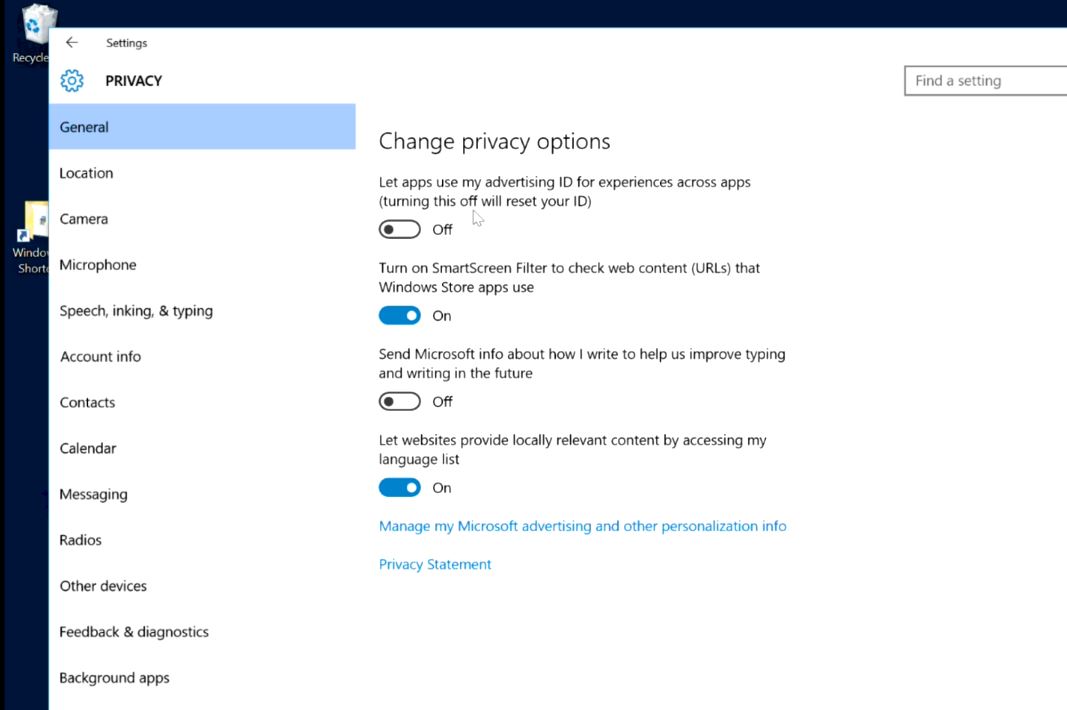 Pretty much all of the settings in this area have a toggle switch which allows you to turn the function on or off.
If you make your way down the list. Location, Camera, Microphone etc you will be able to toggle off any options that you are not comfortable with.
Cheers
Matt