Road Block Error – No Users Available
Hi Guys Matt from 123myit here Welcome to the channel. I was trying to reinstall Mac OS big Sur and getting the following error No users available for authorisation. In this video, we will show you get past the error No users available for authorisation on an M1 Mac. So people if you followed my other video how to reset an M1 Mac, I show you how to reset an M1 Mac for resale so it doesn't have any of your personal data left on it. I will put a link to that video in the description. When reset process you might hit a road block error, which says No users available for authorisation. These are the steps to get around that.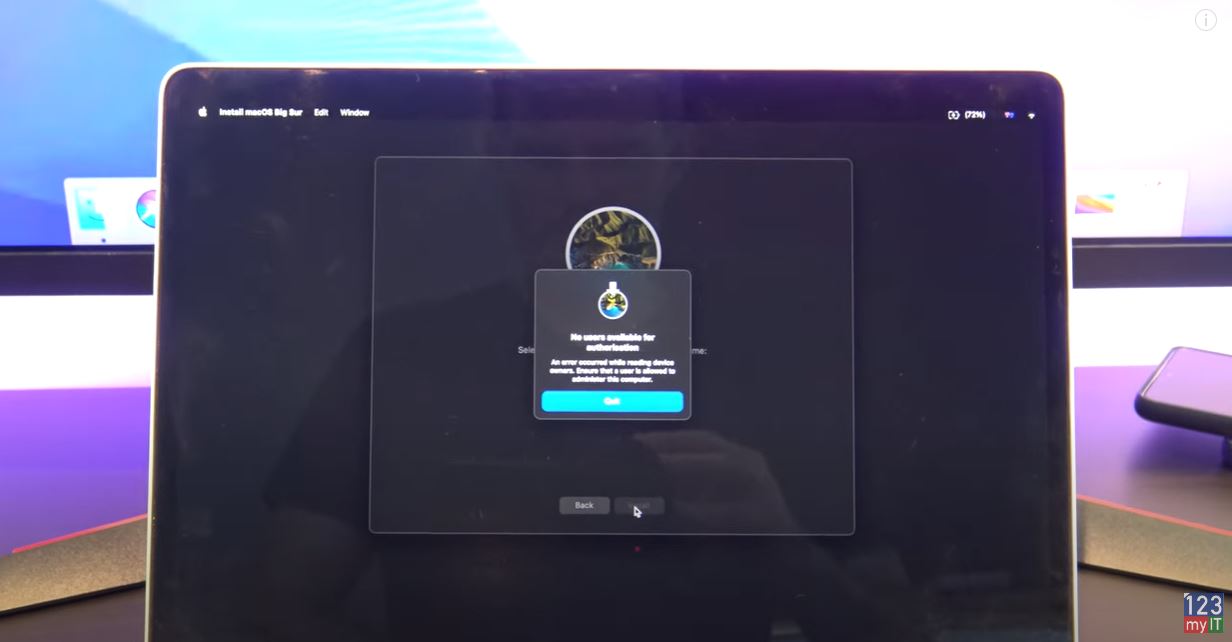 Let us get started.
Disk Utility
Hit Quit and then go back into Disk Utility. In the Disk Utility sidebar select, the volume called Data or it could be called Macintosh HD data and then select the Volume minus sign.
When it pops up for delete. Go ahead and click delete. Moreover, when it finished quit out of Disk Utility.
Activate your Mac
After you quit it should come up and say your Mac is activated. If it does not make sure you have connected the Mac to your WIFI. Next Click on Exit to Recovery Utilities. Then go in and Try to reinstall your version of MacOS again. In my case its Big Bur.
Support the Channel
In addition, guys don't forget to check out my other videos such as Apple MacBook Pro 14 inch Unboxing. Do me a favour if you know anyone who might need this video please share it will them, hit the subscribe button and smash the bell icon.
Transfer Data iPhone to Android 2022