Hi Guys and welcome to 123myit. In this video we will show you how to make your phone number private on Android in 2021. Ok Guys if you want to call someone's phone but you don't want your number to display on their phone then this video will help. There is a few ways you can hide your number so let's get started.
Hide your number – private on android in 2021
If you just want to hide your number on a single call. The you can dial a prefix before your dial then number. So for example my prefix in Australia is #31# and then the phone number I am calling. Remember this is for a single call so you would have to type your prefix every time. As always test this to another phone before you make that important call.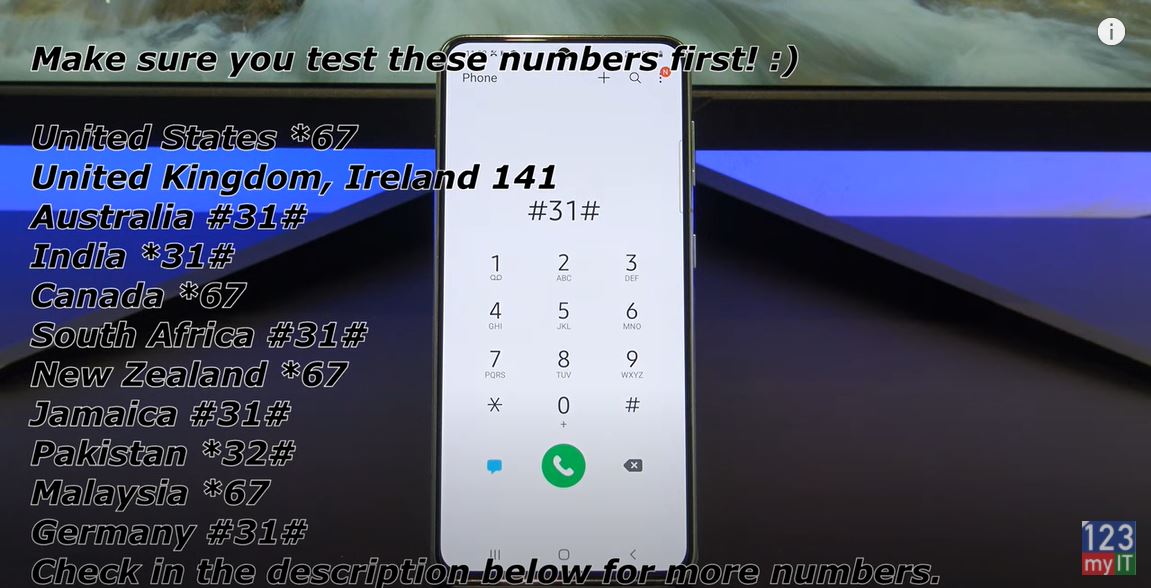 If you want to make your phone private on all calls then tap on phone and then tap the three dots. If you don't have the three dots. Just go into the Settings Then Call Settings on your Phone. On my Samsung I tap on Supplementary services and then show caller id and then hide number. Other Android phones might be different. You might have Operator's Call Settings, Additional Settings, and Owner number. If you can't find it there then try one of these other locations for different Android phones. Ok before we call that crazy person lets test it to another phone to make sure its hidden.
Awesome its working your number is coming up as No Caller ID or it will Show as private number.
Also guys don't forget to check out my other videos such Turn On Private Browsing in Safari on your iPhone iPad. And do me a favour if you know anyone who might need this video please share it will them, hit the subscribe button and smash the bell icon.
Transfer Data iPhone to Android 2021