Transfer data Android to Android 2018
This video will show you how to transfer data Android to Android 2018. This is helpful if you want to transfer files such as music, clips, photos, messages and contacts from Android to Android in 2018 using the Samsung Smart Switch software.
In this video we transfer data from Oppo R11 to Samsung Galaxy S7 Edge.
Head over to the Google Play store and download a copy of the Smart Switch app, play.google.com. Once this is downloaded to your old android device start the app on both phones.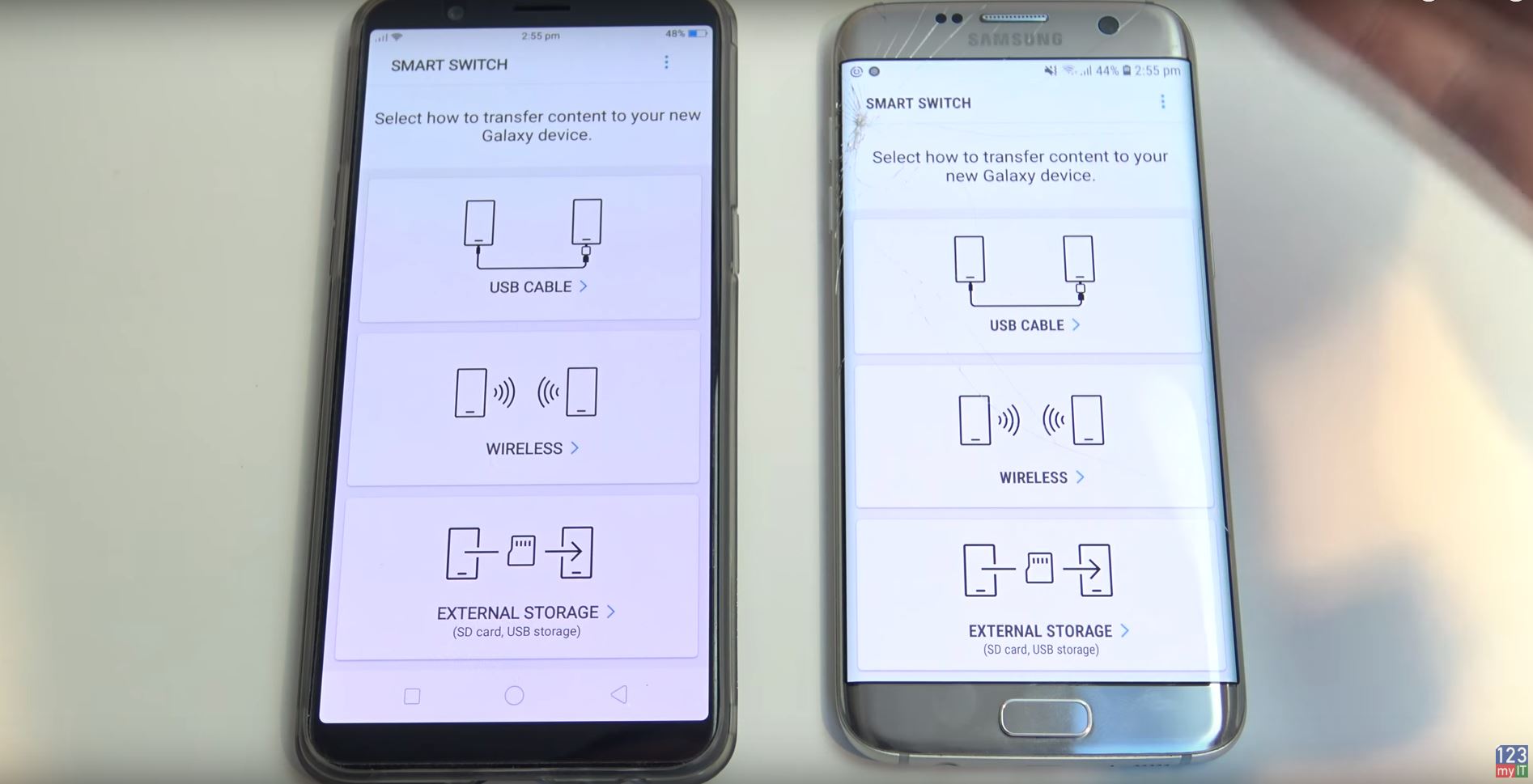 Make sure both phones are added to the same wireless network wifi, if they are on different networks this wont work. Then you will want to select receive on the new device.
You should then see an option of iPhone, Android, Blackberry and Windows phone. Simply select which phone you want to Transfer data from.
In this video I select Android. You should then get a pop up on your old device asking if you want to accept the invitation from your new phone. Just tap Accept.
After this you should get a summary of all the data that is ready to be transferred to your new phone.
You can select the check boxes to add or removed anything you don't need.
For example I pressed the cog icon and removed some old app that I no longer wanted on my new phone.
Once you have selected what data you need, just hit send. Next on your new phone you will need to select receive. Time it takes to move the data across will depend on how much data you have. Make sure you have a full charge of battery on both phones is you have allot of data to copy.
For more info on the Smart Switch software check out the Samsung website here.