App Description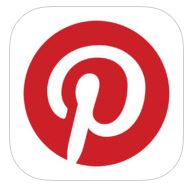 About the App
Category: Social Networking
Version: iOS v3.0.1, Android 1.4.3
Added: March 2, 2014
Compatible with: iPhone, iPad, Android
Developer: Pinterest
Version Archive:
Pinterest App
Description
The Pinterest app is a helpful tool that will help you discover and plan things you want to do. When you find something that you are interested in, you can just Pin it! Pins are visual bookmarks that you organize and share the items the way that you want.
When using the Pinterest App you can:
• Help you plan projects—home remodels, restore cars, redesign garden and other DIYs
• Think about dreaming up your next outdoor trip adventures, go on road trips with friends, family outings to exotic vacations
• Help you collect your favourite illustrations and things, work out your tattoo ideas, laugh at hilarious quotes, help you get a grasp on your tech gadgetry and find inspiring art and architecture
• Save and remember great ideas—articles for the future and read, watch movies, pin great gifts to buy, find fashion and beauty how-tos, food and recipes to cook, fitness tips and life hacks
• Organize those party—wedding décor, amazing birthday themes, costume ideas and game day menus
This Pinterest App Page will allow you to download the Pinterest App for iOS and Android mobile phones.
If you want to know how to add a Pinterest Pin It Button in iOS 7 click here.
If you want to know How to add a the Pinterest Pin It button to your iPhone iOS 6 click here.
Find the iOS download page here.
You can check out the Google Play Pinterest App page here.