App Description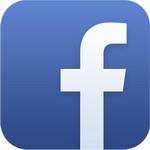 About the App
Platform: Android, iOS, Windows Phone
Category: Communication, IM
Version: iOS Version : 6.5, Requirements : 2.3,3.0 and higher, Windows Phone Version : 2.6
Added: September 25, 2013
Compatible with: iPhone, iPad, Android, Windows Phone
Developer: By Facebook
Version Archive:
Keeping up with friends is faster than ever.
• See what friends are up to
• Share updates, photos and videos
• Get notified when friends like and comment on your posts
• Text, chat and have group conversations
• Play games and use your favourite apps
Facebook App to suit iPhone 3G.
Click here to download.