IPOD FIRMWARE DOWNLOADS DIRECT LINKS FROM APPLE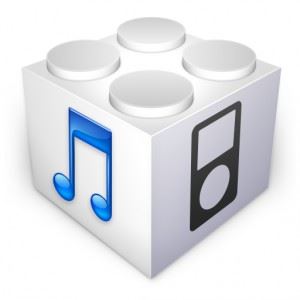 When doing an iPod iOS restore its a good idea to have the direct link to the Apple for the iPod firmware downloads. This ensures that the iPod firmware you get is legit and not modified by anyone other than Apple.
Below is a list of the direct links to the iPod Firmware files for every released iPod firmware version.
NOTE: If you have trouble opening the IPSW files in internet explorer watch this video.
The video to show you how to restore iPhone firmware ipsw file on a Mac, click here.
If you want iPad firmware click here.
If you want iPhone firmware click here.
Apple iPod Latest Firmware Downloads:
10.3.1 (6G): iPodtouch_10.3.1_14E304_Restore.ipsw
Apple iPod Full List Firmware Downloads:
1.1: iPod1,1_1.1_3A101a_Restore.ipsw
1.1.1: iPod1,1_1.1.1_3A110a_Restore.ipsw
1.1.2: iPod1,1_1.1.2_3B48b_Restore.ipsw
1.1.3: iPod1,1_1.1.3_4A93_Restore.ipsw
1.1.4: iPod1,1_1.1.4_4A102_Restore.ipsw
1.1.5: iPod1,1_1.1.5_4B1_Restore.ipsw
2.0.0: iPod1,1_2.0_5A347_Restore.ipsw (Must purchase through iTunes)
2.0.1: iPod1,1_2.0.1_5B108_Restore.ipsw
2.2.0 (1G): iPod1,1_2.2_5G77_Restore.ipsw
2.2.0 (2G): iPod2,1_2.2_5G77a_Restore.ipsw
2.2.1 (2G): iPod2,1_2.2.1_5H11a_Restore.ipsw
3.1.2 (3G): iPod3,1_3.1.2_7D11_Restore.ipsw
3.1.3 (3G): iPod3,1_3.1.3_7E18_Restore.ipsw
4.0.0 (2G): iPod2,1_4.0_8A293_Restore.ipsw
4.0.0 (3G): iPod3,1_4.0_8A293_Restore.ipsw
4.0.2 (2G): iPod2,1_4.0.2_8A400_Restore.ipsw
4.0.2 (3G): iPod3,1_4.0.2_8A400_Restore.ipsw
4.1.0 (2G): iPod2,1_4.1_8B117_Restore.ipsw
4.1.0 (3G): iPod3,1_4.1_8B117_Restore.ipsw
4.1.0 (4G): iPod4,1_4.1_8B117_Restore.ipsw
4.2.1 (2G): iPod2,1_4.2.1_8C148_Restore.ipsw
4.2.1 (3G): iPod3,1_4.2.1_8C148_Restore.ipsw
4.2.1 (4G): iPod4,1_4.2.1_8C148_Restore.ipsw
4.3.0 (3G): iPod3,1_4.3_8F190_Restore.ipsw
4.3.0 (4G): iPod4,1_4.3_8F190_Restore.ipsw
4.3.1 (3G): iPod3,1_4.3.1_8G4_Restore.ipsw
4.3.1 (4G): iPod4,1_4.3.1_8G4_Restore.ipsw
4.3.2 (3G): iPod3,1_4.3.2_8H7_Restore.ipsw
4.3.2 (4G): iPod4,1_4.3.2_8H7_Restore.ipsw
4.3.3 (3G): iPod3,1_4.3.3_8J2_Restore.ipsw
4.3.3 (4G): iPod4,1_4.3.3_8J2_Restore.ipsw
4.3.4 (3G): iPod3,1_4.3.4_8K2_Restore.ipsw
4.3.4 (4G): iPod4,1_4.3.4_8K2_Restore.ipsw
4.3.5 (3G): iPod3,1_4.3.5_8L1_Restore.ipsw
4.3.5 (4G): iPod4,1_4.3.5_8L1_Restore.ipsw
5.0 (3G): iPod3,1_5.0_9A334_Restore.ipsw
5.0 (4G): iPod4,1_5.0_9A334_Restore.ipsw
5.0.1 (3G): iPod3,1_5.0.1_9A405_Restore.ipsw
5.0.1 (4G): iPod4,1_5.0.1_9A405_Restore.ipsw
5.1.0 (3G): iPod3,1_5.1_9B176_Restore.ipsw
5.1.0 (4G): iPod4,1_5.1_9B176_Restore.ipsw
5.1.1 (3G): iPod3,1_5.1.1_9B206_Restore.ipsw
5.1.1 (4G): iPod4,1_5.1.1_9B206_Restore.ipsw
6.0.0 (4G): iPod4,1_6.0_10A403_Restore.ipsw
6.0.0 (5G): iPod5,1_6.0_10A406_Restore.ipsw
6.0.1 (4G): iPod4,1_6.0.1_10A523_Restore.ipsw
6.0.1 (5G): iPod5,1_6.0.1_10A523_Restore.ipsw
6.1.0 (4G): iPod4,1_6.1_10B144_Restore.ipsw
6.1.0 (5G): iPod5,1_6.1_10B141_Restore.ipsw
6.1.2 (4G): iPod4,1_6.1.2_10B146_Restore.ipsw
6.1.2 (5G): iPod5,1_6.1.2_10B146_Restore.ipsw
6.1.3 (4G): iPod4,1_6.1.3_10B329_Restore.ipsw
6.1.3 (5G): iPod5,1_6.1.3_10B329_Restore.ipsw
7.0.0 (5G): iPod5,1_7.0_11A465_Restore.ipsw
7.0.2 (5G): iPod5,1_7.0.2_11A501_Restore.ipsw
7.0.3 (5G): iPod5,1_7.0.3_11B511_Restore.ipsw
6.1.5 (4G): iPod4,1_6.1.5_10B400_Restore.ipsw
7.0.4 (5G): iPod5,1_7.0.4_11B554a_Restore.ipsw
6.1.6 (4G): iPod4,1_6.1.6_10B500_Restore.ipsw
7.0.6 (5G): iPod5,1_7.0.6_11B651_Restore.ipsw
7.1.0 (5G): iPod5,1_7.1_11D167_Restore.ipsw
7.1.1 (5G): iPod5,1_7.1.1_11D201_Restore.ipsw
7.1.2 (5G): iPod5,1_7.1.2_11D257_Restore.ipsw
8.0 (5G): iPod5,1_8.0_12A365_Restore.ipsw
8.0.1 (5G): iPod5,1_8.0.1_12A402_Restore.ipsw
8.0.2 (5G): iPod5,1_8.0.2_12A405_Restore.ipsw
8.1.0 (5G): iPod5,1_8.1_12B411_Restore.ipsw
8.1.1 (5G): iPod5,1_8.1.1_12B435_Restore.ipsw
8.1.2 (5G): iPod5,1_8.1.2_12B440_Restore.ipsw
8.1.3 (5G): iPod5,1_8.1.3_12B466_Restore.ipsw
8.2.0 (5G): iPod5,1_8.2_12D508_Restore.ipsw
8.3.0 (5G): iPod5,1_8.3_12F69_Restore.ipsw
8.4.0 (5G): iPod5,1_8.4_12H143_Restore.ipsw
8.4.1 (5G): iPod5,1_8.4.1_12H321_Restore.ipsw
8.4.1 (6G): iPod7,1_8.4.1_12H321_Restore.ipsw
9.0 (5G): iPod5,1_9.0_13A344_Restore.ipsw
9.0 (6G): iPod7,1_9.0_13A344_Restore.ipsw
9.0.2 (5G): iPod5,1_9.0.2_13A452_Restore.ipsw
9.0.2 (6G): iPod7,1_9.0.2_13A452_Restore.ipsw
9.2.0 (5G): iPod5,1_9.2_13C75_Restore.ipsw
9.2.0 (6G): iPod7,1_9.2_13C75_Restore.ipsw
9.2.1 (5G): iPod5,1_9.2.1_13D15_Restore.ipsw
9.2.1 (6G): iPod7,1_9.2.1_13D15_Restore.ipsw
9.3 (5G): iPod5,1_9.3_13E233_Restore.ipsw
9.3 (6G): iPod7,1_9.3_13E233_Restore.ipsw
9.3.1 (5G): iPod5,1_9.3.1_13E238_Restore.ipsw
9.3.1 (6G): iPod7,1_9.3.1_13E238_Restore.ipsw
9.3.2 (5G): iPod5,1_9.3.2_13F69_Restore.ipsw
9.3.2 (6G): iPod7,1_9.3.2_13F69_Restore.ipsw
9.3.4 (5G): iPod5,1_9.3.4_13G35_Restore.ipsw
9.3.4 (6G): iPod7,1_9.3.4_13G35_Restore.ipsw
9.3.5 (5G): iPod5,1_9.3.5_13G36_Restore.ipsw
9.3.5 (6G): iPod7,1_9.3.5_13G36_Restore.ipsw
10.0.1 (6G): iPodtouch_10.0.1_14A403_Restore.ipsw
10.1.1 (6G): iPodtouch_10.1.1_14B100_Restore.ipsw
10.2.1 (6G): iPodtouch_10.2.1_14D27_Restore.ipsw
10.3.1 (6G): iPodtouch_10.3.1_14E304_Restore.ipsw
NOTE: This list of iPod Firmware will be updated when new version of iPod firmware is released.
If you want iPad firmware click here.
If you want iPhone firmware click here.2